Salmon Fish Recipe
As an Amazon Associate I earn from qualifying purchases.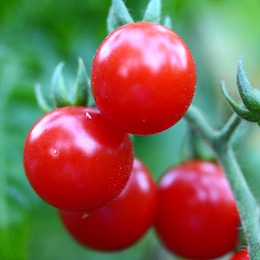 This is a superb salmon fish recipe - the sharpness of the tomatoes with warmth of the ginger, spices and herbs will make your taste buds tingle.
You could very easily substitute any firm fish for this - sole, cod, haddock, whiting - whatever's best at the fishmongers on the day you buy would be perfect!
---

Salmon with cherry tomatoes and ginger
Ingredients:
4 salmon fillets, skin removed
1 tbsp coriander seeds, ground in a pestle and mortar
¼ tsp ground ginger
¼ tsp cayenne pepper
3 tbsp olive oil
salt and pepper to taste
2 cloves garlic, crushed
10 oz cherry tomatoes, halved
2" piece of fresh ginger, peeled and grated
150 ml dry white wine
150 ml vegetable stock
1 oz butter
Fresh coriander to garnish

Method:
In a small bowl, combine the coriander, ground ginger, and cayenne pepper, mix with the oil to make a paste. Rub the salmon fillets in the paste and season with salt and pepper.

Heat a pan over a medium-high heat. Add the remaining oil. Add the fillets and cook until the bottom is well browned and the bottom half of the fish becomes opaque, 3 to 4 minutes. Turn the fish and cook until browned on the second side and just cooked through, another 3 to 4 minutes. Transfer to a warm platter.

Add the garlic and sauté until fragrant, about 15 seconds. Add the tomatoes, sprinkle with salt, and sauté until slightly softened, about 2 minutes. Remove from the heat, toss in the ginger, and pour the tomatoes over the fish.

Put the pan over high heat. Add the wine and boil until reduced by half. Add the broth; and do the same. Remove from the heat and add the butter. Season with salt and pepper to taste. Pour the sauce over the salmon and tomatoes, sprinkle with the coriander, and serve.
This salmon fish recipe could easily be adapted to use other types of fish.
Cook's Notes

Salmon is now such an easy to buy and popular fish, that it's common for people to eat it at least once a week. 

It is a really meaty fish and full of the good omega oils that we need. One portion of salmon a week will make sure that you and your family get these important Essential Fatty Acids. 
You may also like these recipes
Some of the links on this site include affiliate links, providing Find-a-Seafood-Recipe a small percentage of the sale at no additional cost to you. 

Subscribe to Seafood Recipe News - complete the form below.
Your email address is secure and will *only* be used to send Seafood Recipe News. When you confirm your subscription, you will be taken to a page where you can access your free eCourse. Complete the form and it will arrive over the following five days.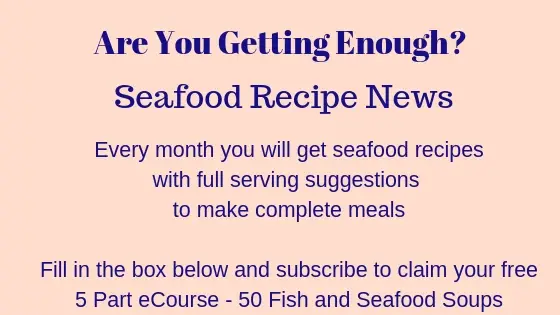 Salmon Fish Recipe
By Liz Alderson, Mar 25, 2017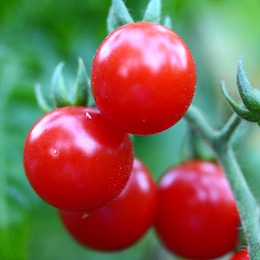 Gorgeous salmon fillet cooked with tomato and ginger, spicy and smooth.
Prep Time: 15 minutes

Cook time: 30 minutes

Yield: 4

Main Ingredient: salmon, tomato, ginger