My Journey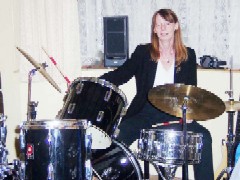 What a journey to reach this point.
I'm a gigging musician (old enough to know better, but I'm having my teenage rebellion years now) and it doesn't pay well – you may read of the thousands paid to Elton John and his like, but sadly, the majority of gigging musicians work on the breadline.
A normal job to supplement the income isn't compatible with the 'rock star' lifestyle – the hours are very silly - so I don't have one of those.
Most musicians have a working partner which means that their money isn't so important.
I don't have one of those either….
I thought about taking a Driving Instructors course to supplement my gigging income - I found that the hours I would be busiest, were mainly evenings and weekends – just the times I wanted to avoid - added to that I didn't feel I really wanted 'white knuckle' rides all day.
---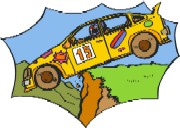 So – having met up with one or two people who earned money off the internet on the 'muso' circuit, I decided to investigate.

I started looking for this Holy Grail of internet riches in November 2003 – I discovered something called 'The Affiliate Master's Course' It's a free book and here's a link to get your copy
Free Affiliate Masters Course

I was absolutely taken with this – wow – what an idea – so logical - I could do this.
I investigated further and found out that a website would cost $299 – that's a lot of money I thought and continued on my way to find a cheaper method of starting a business on the internet. I totally missed the point…
The Search Begins at eBay
I dabbled in eBay – bought loads of books about making money on eBay auctions – cost – well – a rough estimate would be 5 books at say $39 each - $195.
Hmm… I didn't have a great deal of success with eBay – it's a garage sale/car boot mentality – buyers are looking for bargains and the chances of making any real money are slim.
Everybody uses the same dropshippers so competition is fierce and it becomes a buyers market unless you have a specialism - that was something else I was lacking ;-)
The main advantage of being on eBay is that you can sell your junk – it becomes someone else's treasure.
There are some people who are making a good living on eBay and it's great fun - there's a link here for Make Your Net Auction Sell Masters Course - that's another free download which will NOT lead you to anything nasty - I promise - it will show you though the advantage of using a website to drive your traffic to your eBay listings - otherwise, eBay own the traffic and not you - and strictly speaking, you're not allowed to contact your buyers...
Make Your Net Auction Sell Masters Course

A link in one of the Make Money on eBay books I bought took me to a MLM site (Multi-Level-Marketing – you buy a place and then build a downline) Well, that seemed like a good idea – I contacted my upline who encouraged me – well, he would, wouldn't he?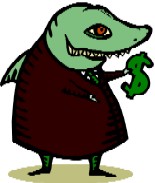 I bought a hundred 'leads' – as encouraged – I joined other MLM programmes as recommended – I bought more leads – I wrote encouraging 'training' letters to my leads – I'd done all this before in an offline business - built a 'team' of party planners.
I heard from one of them only – he invited me to send him money to fund him through university...
I gave up on MLM – it took 4 months though, as I'd been advised – you guessed it, by my 'upline' contact – to keep going – it was a number crunching exercise he said and the longer you tried, the better it got.
Hmm.. well that was at least another $450 plus one of the programmes continued to bill my credit card for three more months – I got the money back, but it was a constant thorn in my side… and I didn't make one penny out of it.
Well – up to now I'd spent over $645 on two Get Rich Quick ideas and got nowhere – at the back of my mind was the information I had absorbed from the $299 website package – but I'd forgotten where it was on this vast internet.
I started looking at Googleads – very interesting – joined Clickbank and found products to promote – I really enjoyed the keyword research and writing ads.
I spent some more money on books - some of them were very good - but nothing was cheaper than $39... I don't want to add it up.
I didn't make a big profit – two cheques came from Clickbank – together they covered the advertising bill with a bit over, but I did learn about getting my message across in a few words - every cloud has a silver lining...
Oh well – back to the drawing board as they say.
So I bought into loads of programmes – lots of noise out there you know and some very convincing sales letters from these 'gurus'
You buy their book or package which promises you that you will have the ability to make money – yes, you can – you can sell their book and earn a fat commission – but they don't tell you who to sell to – you haven't anyone to sell to – you can't sell it to your friends, because it's a rip-off!
Their claims are true, but what they forget to tell you is that they have huge mailing lists – I bought ezine information, mailing list information – mirror websites, search engine books – courses on every conceivable topic.
They invite you to join their mailing list for a free course or newsletter giving you money making ideas – after several emails, you finally succumb to buying something else – whoops there goes another $97.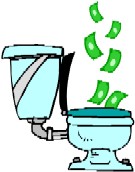 I bought keyword research tools, site generating tools, ready built sites – I finally realised I was buying adverts .
Someone sold you a programme that seemed great, but then you had to buy upgrades to do what it claimed in the first place.
Oh dear – I was so overwhelmed by it all – so confused and a lot poorer than when I first started.

I even had a go at betting - 'laying off' was the term.
I started at the beginning of the school holidays. It was great fun and I averaged $50 a day profit.
Once the holidays were over it turned out that the time I needed to be glued to the computer and racing results went right across school run time – it just didn't fit in with my personal timetable - it's a shame as I really did enjoy that and $1500 a month would have been very nice.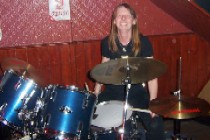 Thankfully, the music scene was getting busier and so I was earning a bit more there.
After 12 months and spending a lot more money – I dread to add it all up – really – books, programmes – I couldn't possibly bring myself to face the stupidity of it all – I rediscovered SBI!
The $299 didn't seem too much now – I'd been well and truly burned – I downloaded the free books and had a look at other website hosting – the books told you everything you needed to know about building a website that would earn you money , but I knew I'd seen cheaper web hosting than $299.
One more lesson to learn it seems...
Well – yes I had seen cheaper – and when I signed up for one, it was so complicated, that I didn't know where to start
I bought a domain name – I'd just bought a book (yeees - another one) about Public Domain works and it was very inspiring – I found that some very famous work was in the Public Domain and I could use it to build a website (here's a bit of free information – go to Project Guttenburg – that's the freely available 'secret' which cost me an arm and a leg to buy) and using what I'd learned from the SBI books, I bought an appropriate domain name and did some keyword research and…
And nothing – I paid for a year's hosting, bought the clever domain name for two years and just did nothing…
WHY? Because...
I didn't know where to start and that was the truth of it - there were no instructions that I could follow – nothing – nada – zilch… HTML is a foreign language - FTP is mystical - parent directory? - what's a text editor?
I'm not stupid (pardon?) but I couldn't understand how to get round the inner workings of the web host - even though I bought another book!
It was as if somebody had said 'Here's the keys to a Ferrari' WOW 'and here's the parts - build it' 'But there's no instruction manual' I cried - to nobody - nobody was there to listen.
So – I went back to the SBI site and in November 2004 I joined – yes, another $299, but this was to be my last shot – if it didn't work out, I was going to cut back on my music and get a job...
This time it's different...
This time I had the keys to the Ferrari again, but all I had to do was turn the ignition and drive away...
The Action Guide - free download below - is so straightforward - and to make it even easier, they're now developing videos for each step!
You write something, follow the instructions and the next thing is 'I just wrote those words and now they're on the internet!' Then you look at your stats, get an email or a form notification and realise that people - real live human beings are reading what you've written - and they're writing back - you're there - actually present on the internet!

This next link opens up the instructions for building the site - it's free to read or watch the videos - you'll learn a lot and can apply what you learn - there's no obligation - you've nothing to lose and everything to gain.


Will you notice that I said 'joined' not 'bought'? I feel like I'm a member of an elite club – I look on my $299 as a fee for being 'in the club'.
I deliberated for a few weeks – couldn't make up my mind about the 'perfect' site concept.
I had so many ideas - and it's a tough stage.
The band was busy, so that was a bit of an excuse, but I dithered a lot.
A conversation I had with my stepson in February 2004 set bells ringing.
The story of my 'seafood interest' is told elsewhere, but briefly, in 1984, my family opened a wet fish business – I met my (now ex) husband through it and he and I, in 1990, had started a seafood delivery business – when we split up, I left and then my stepson took over late in 2003 and I got involved again – that's it in a nutshell.
We were chatting, because I was helping him with sales and people were asking him how to cook fish - I gave him some recipes from my collection and he suggested I write a cookbook – but who would buy it I said?
Then – a light went on – a website – I can build a website about seafood recipes.
I suddenly realied that I knew about seafood and cooking it – what I didn't know, I could find out. I had a huge collection of recipes.
So off I went – developed my seafood recipe site and it's really taken off.
I actually earn money from giving away seafood recipes.
I earn advertising revenue via the Adsense programme – slowly to begin with – affiliate income from various recommendations and as a bonus, I send traffic to my stepson's mail order fish and seafood business.
I have links to posters, eBay auctions, eBooks – all for free you see, because the traffic comes to me naturally – through the Search Engines and the visitors are my visitors – not eBay's, Amazon's, Clickbank's or whoever – visitors come to my site and they follow my links.
SBI continues to grow – to be honest, most other programmes would charge for the upgrades – but here it's all free – part of the benefits of membership.
We post our 'most wanted' on the wish list and the one that gets the most interest, is the one they work on next.
Dr Ken Evoy who is the SEO of Sitesell is a man of the utmost integrity and honesty – it's so breathtaking at times – there has just been a massive addition to the resources at SBI – the most useful and unique tool I could ever imagine – the cost? No more than the annual fee… nothing – nada – zilch – just renewal fees.
The forum is a huge fountain of advice and encouragement – I post there regularly.
I've started another website – the niche presented itself out of a section of my seafood site – this second time round is so much easier – I am keeping it all a lot tidier than my seafood site.
I've gained knowledge, confidence and experience and it shows in my new site.
You see, the whole point is, to do something that interests you and you don't have to be an expert in that field.
Think of it like this, just because your math teacher didn't know everything about quantum physics, didn't mean to say he wasn't qualified to teach you algebra – OK? Do you get my drift?
What's your passion – what's your hobby? There will be people who know more about the subject than you, who are ahead of you – of course there will, but they will be your teachers – there will also be people behind you and you're their teacher.
Cut yourself a bit of slack – what's your reason for looking at a home business to run on the internet?
Is it a powerful enough motivator?
72% of polled households would like to set up a home business.
It's a dream held by many - work from home - spend more time with your family, doing your hobby - travelling - relaxing...
I want a good standard of living – and the music alone won't provide it – it provides me with a fantastic way of life - experiences that couldn't be bought - but not enough money to do what I want outside that.
The results speak for themselves – my humble seafood recipe site ranks on page 1 for a lot of keywords at most search engines – that's against websites that have been in existence since 1998.
It's all down to the unique blend of tools available at SBI! I couldn't have done it without them – and believe me, I tried.
Check out the free downloads here – there's really valuable information which you could use to build a website and business independently if you want to or know about ftp, parent directories, text editors WYSIWYG web building – the books are free and totally without obligation – but if you do decide to join SBI! your success is assured – it's down to you, bringing the brains and motivation and SBI does the rest.
If you want to build an income from your knowledge, your job, your passion, your experiences or you're looking for something more technical or to support your offline business, then Sitesell is the right place.
Amongst our members are dentists (you can't get much more local than a mouth – your patient has to be present) computer experts, auction sellers, hobby sites, affiliate marketers, MLMers, Work at Home Mums, retired people, carers, teenagers, tarmaccers, builders, entertainers – there's somebody from every walk of life using the tools available at SBI to build a solid internet business.
It's global or local - it depends what YOU want it to be. It doesn't matter where you live.
This is no get rich quick scheme – no "my 80 year old granny made $100,000 overnight" claims – it's the way of the Tortoise – slowly build your business on solid foundations.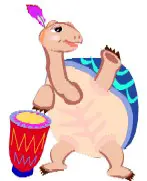 That's me - the tortoise with a drum :-)
If you had a bricks and mortar business, you'd be looking at 3 years to maybe break even and see the beginnings of growth – you'd have to fill in projections, mess around with banks, or commit to thousands of $s to buy a franchise of a proven business – well, you know how long all that would take – with an internet business, people expect to make massive money overnight and if it doesn't happen, then they think the programme is 'rubbish'
Well – look at it this way – take my site, which doesn't command 'big money keywords'.
I earned my first Googleadsense cheque after 6 months – my second came in 3 months and my third in 2 months.
I'm on target now to get a monthly cheque from Google – I was in profit after 6 months – next year, the income should continue to grow steadily.
Update Feb 2011 I cover the annual cost of my website in less than 2 weeks now - not allowed to give exact details because of Google's terms and conditions - but it's a very profitable source of income... and will continue to grow as I build content and the website ages.
As well as Adsense, I sell my downloadable Fish and Seafood Soup Recipe eBook and I'm writing more eBooks.
Update Feb 2011 I now give away my eBooks as eCourses linked to my website - it's more profitable - traffic is the most important part of building a website - there are things that are potentially more profitable.
I earn commissions on referrals – I make a tidy sum every month that makes a difference.
An online business is much easier to run than an offline business – you can work the hours that suit you – we have people who stay at home to care for elderly relatives or children – they're not needed 100% of the time, but they do need to be able 'drop everything' occasionally – your computer won't complain if you leave it – your bricks and mortar business won't survive if you close the door.
I have a son at school and I'm a single parent – I am free to look after him - to collect him if he's not well, to take his lunch or PE kit in when he's forgotten it - I don't have to ask anybody for time off if I need to go to an Open Day - if school is closed because of bad weather, we can enjoy ourselves - great - an extra day together - let's play in the snow - my internet business can look after itself today – I don't have to worry if 'childcare' can take him while I work.
I can look after him while 'work' takes care of itself. I get the fun...
I couldn't possibly go out to a conventional job with the music and my son.
Update Feb 2011 My son will be 21 years old in July 2011 - but those days were fun and I could not have enjoyed them without SBI!
The income has covered my mortgage and more - the websites are real estate to leave to my son - a business that will continue to grow.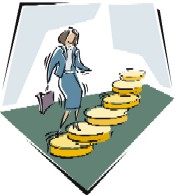 This is perfect for Work at Home Mums (or Dads) You just have to shift your mind – an internet business is not 'location' it's 'information'.
People are looking for information on the internet, you supply it then they become your visitors and maybe your customers. You have the same advantages (better if you use SBI) as the really big companies – you can't buy a good position on the internet – you have to earn it and you are as capable as the next person.
Don't let the lack of technical know-how put you off - I didn't understand most web hosting services.
If you're reading this, that means you can log on and off – if you can answer an email, use a word document and know how to copy and paste, then you can do it – you need no more.
You have nothing to lose and everything to gain by reading these free books – take them one at a time and digest – don't suffer from information overload.
These are testimonials from people already making a good living on SBI!
"My goal was to build an online business that would generate an income equal (or greater, of course) to the salary I was earning. And also wouldn't be dependant on any country's economy (as my country's economy is in shambles...)."
~ Elad Shippony
coolest-parties.com
Case Study
"I no longer work from home in the evenings and my income is constantly growing. Right now, it's double what I was making when I was standing behind a chair... I do what needs to be done the most at any given time and the nature of website building is such that I can stop or take a break at any point and carry on when time allows. I can work in my pyjamas and fuzzy slippers and switch from work mode to mommy/caretaker to silly dance partner whenever the mood strikes."
~ Michelle Schill
style-hair-magazine.com
Case Study
"I feel so fortunate to be a part of it and I suppose I'd be considered "one of the lucky ones," living the best of both worlds... at home to raise my kids, giving them the gift of always being there for them, while running a successful business at the same time. Passion, freedom and fulfillment... does it get any better?!"
~ Michelle Schill
style-hair-magazine.com
Case Study
If you have any questions, then please contact me via my contact page – or you can contact SBI directly – either telephone or email – you will get a response from the wonderful team at Support – they are so patient even when the problem is something created by you – so polite – I doubt I could show the same restraint!
Just one little bit more here - have a look at some of the top sites (there are many more) They are all within the top 1% of internet sites - there are about 60 million websites at any given time - my site is round about #440,000 - that's in the top 1% too - this link takes a bit of time to 'populate' so be patient.
It's worth waiting for as it'll show you what topics are covered - cats, dogs, computers, recipes, childcare, pregnancy, parties,kids games, parrots, juggling, teeth whitening, cat urine - yes really - the topics are so wide - check it out for curiosity's sake if nothing else.

Click the link below and wait for the page to load - you will see pictures of the websites and can click through to see what they're all about.

If you have any doubts at all - then don't do it...
My final word... I know how to do searches to find out about these things now - I didn't before. I will gladly research and check out anything you send me - no cost, no obligation - I just don't want you to waste the money (replaceable) time (not replaceable) that I did.


My Journey - to Find a Seafood Recipe Home
Some of the links on this site include affiliate links, providing Find-a-Seafood-Recipe a small percentage of the sale at no additional cost to you. 

Subscribe to Seafood Recipe News - complete the form below.
Your email address is secure and will *only* be used to send Seafood Recipe News. When you confirm your subscription, you will be taken to a page where you can access your free eCourse. Complete the form and it will arrive over the following five days.