Barbecued Salmon
Grilled Lemon Salmon
Maria, from My Favourite Camping Store has kindly contributed this barbecued salmon recipe to add to my collection.

I met Maria through a forum and she has been a great source of advice and information whilst I've been on this very steep learing curve of building a website.
She is so friendly and helpful and I feel as though I know her very well even though we've never met. Her site is great - she has all sorts of suggestions that are not in the least conventional - did you know for instance that you can cook breakfast in a paper bag? Yes - really you can. Just think - no washing up!!
---
She reckons (and I must say I agree with her) that food cooked in the outdoors has a delicious flavor that no seasoning can match. Camping and cooking over a campfire is a lot of fun.
OK - so here's her barbecued salmon recipe - she says it's delicious for backyard BBQs or camping trips - who says you can't have gourmet camping!
Barbecued Salmon
1 salmon fillet (1 1/2 pounds)

1/2 teaspoon salt
1/4 teaspoon pepper
1/4 cup brown sugar
3 tablespoons chicken broth
3 tablespoons vegetable oil
3 tablespoons soy sauce
3 tablespoons chopped green onion
2 tablespoons fresh lemon juice
1 teaspoon lemon peel

2 garlic cloves, finely minced
1 small lemon, thinly sliced
2 onion slices, separated into rings

Sprinkle salt and pepper over salmon. Rub it lightly into the fish. Place in large Ziploc bag or shallow glass container.
Combine brown, sugar, broth, oil, soy sauce, green onions, lemon juice, lemon peel, and garlic; pour over the salmon. Seal and refrigerate for 1 hour, turning once. Drain and discard the marinade. 
Prepare outdoor grill with medium hot coals, or heat gas grill to medium-hot. Place salmon skin side down on the grill; arrange lemon and onion slices over the top. Grill for 10 to 15 minutes. Fish is done when it flakes easily with a fork. Do not turn fish over. The skin will burn a little, but you aren't eating that part anyway. :)
(Tip: If you accidentally get skinless salmon, you can cut a piece of foil to the same size as the fish to grill it.)
You may also like these recipes
Some of the links on this site include affiliate links, providing Find-a-Seafood-Recipe a small percentage of the sale at no additional cost to you. 

Subscribe to Seafood Recipe News - complete the form below.
Your email address is secure and will *only* be used to send Seafood Recipe News. When you confirm your subscription, you will be taken to a page where you can access your free eCourse. Complete the form and it will arrive over the following five days.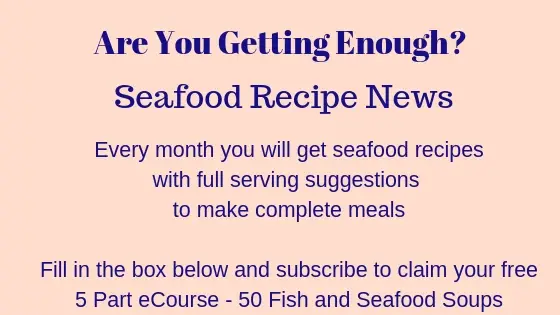 Barbecued Salmon
By Liz Alderson, Mar 30, 2016
Barbecued salmon is one of the most popular fish to cook on a grill. This is superb with a gorgeous marinade that you use to baste the fish as it cooks.
Prep Time: 10 minutes

Cook time: 10 minutes

Yield: 2 whole fish

Main Ingredient: salmon fillet