Rock Fish Recipes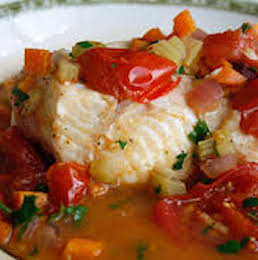 Catfish is often known as rock fish, rock salmon or rock turbot. Here are a couple of rock fish recipes, one casseroled with cider and one with tomatoes.
Rock fish is normally in season between February and July. 
It is a firm white fish and can be substituted for any recipe using cod, haddock, basa fish and similar.
---
Rock Fish in Cider
2 tbspn oil
1 onion, peeled and chopped
4 oz (100g) mushrooms, sliced
4 rock fish fillets
1/2 pint (300ml) cider
small carton creme fraiche or thickened yoghurt

Heat the oven to Gas Mark 5, 375F or 190C
Take an ovenproof and flameproof casserole dish, heat the oil and fry the onion until softened.
Add the mushrooms and coat in the oil.
Place the rock fish in the pan and pour the cider over.
Bake in the oven for about 20 minutes until the fish is cooked.
Remove the fish fillets onto a serving dish and stir the creme fraiche into the cider sauce.
Pour the sauce over the rock fish and serve immediately.
Rock Fish in Tomato Sauce
1 tbspn olive oil
1 onion, peeled and chopped
2 cloves garlic, peeled and crushed
1 14 oz (400g) can peeled chopped tomatoes
1 tbspn tomato puree
12 black olives - pitted and halved
1 tbspn lemon juice
4 rock fish fillets
Fresh chopped parsley to garnish

Heat the oven to Gas Mark 5, 375F or 190C.
Heat the oil in an oven and flameproof casserole dish and fry the onion and garlic until soft.
Add the rest of the ingredients and bake in the oven for about 25 minutes until the fish is cooked.
I hope you enjoy experimenting with rock fish, they are easily adaptable to any type of fish fillets that are available to you on the day.
You may also like these recipes
pic
Find A Seafood Recipe

>
Seafood Stew Recipes
> Rock Fish Recipes
Trout Recipe
By Liz Alderson, Mar 30, 2016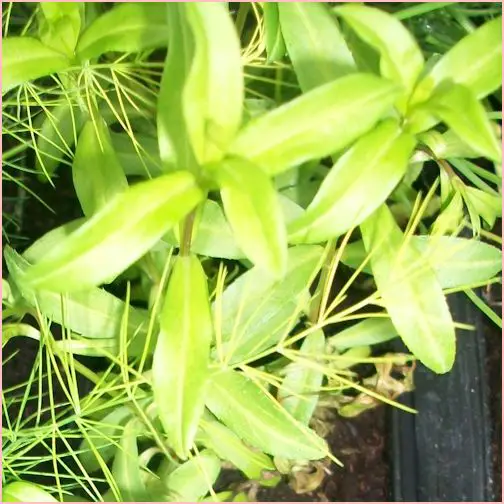 This Tarragon Trout recipe is a superb marinade that you use and then broil or grill the fish over coals if you prefer. The marinade will work equally well on other seafood, so it's well worth learning how to make it.
Prep Time: 240 minutes

Cook time: 7 minutes

Yield: 2 whole fish

Main Ingredient: whole trout, tarragon, vinegar
---
Some of the links on this site include affiliate links, providing Find-a-Seafood-Recipe a small percentage of the sale at no additional cost to you. You are not obliged to use these links to make a purchase, but if you do, it helps to support this site.

---