Prostate Cancer
As an Amazon Associate I earn from qualifying purchases.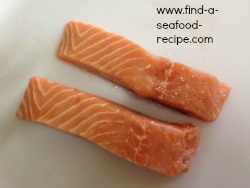 A weekly portion of oily fish can help men survive prostate cancer.
A diet rich in omega-3 fatty acids could prevent the development of the disease.
The Clinical Cancer Research Journal published figures from researchers at the University of California.
They compared 468 men diagnosed with the disease with 478 healthy men.
---
Their diets were investigated.
Men who ate 'dark' oily fish (mackerel, salmon and sardines) just one to three times a month had a 36 per cent lower risk of developing the cancer than those who never ate fish.
Men who ate the omega-3 rich oily fish once a week, were 57 per cent less likely to develop the cancer.
Men who ate shellfish which are also high in fatty acids benefitted by similar percentages.
The inherited gene COX-2 increases the risk of developing this type of cancer by 5 times - the researchers found that a high consumption of oily fish wiped out this risk factor.
Professor John Witte, who led the research, said 'The increased risk was reversed by increasing omega-3 fatty acid intake. The strongest effect was seen by eating dark fish one or more times a week.'
John Neate of the The Prostate Cancer Charity said 'It makes sense for men to adopt a healthy diet and lifestyle. A suggestion to increase the intake of omega-3 might improve the chances of developing this form of cancer, but it may also protect against other health problems affecting middle aged and older men.'
Oily fish or supplements of omega-3s are most definitely beneficial to health.
The fish you need are herring, salmon, mackerel, shellfish, trout, sardines, pilchards, kippers, eels, whitebait, tuna (fresh only) anchovies, swordfish, bloater, carp, and sprats.
One portion or more a week will benefit everybody - canned fish (apart from tuna) retains its omega-3 properties - a tin of pilchards on toast, a canned salmon sandwich or salad a barbecued tuna steak - how hard is any of those to prepare given the advantages?
You may also like these pages
Some of the links on this site include affiliate links, providing Find-a-Seafood-Recipe a small percentage of the sale at no additional cost to you. 

Find A Seafood Recipe

>
Fish for Health
> Prostate Cancer