Piri Piri Sauce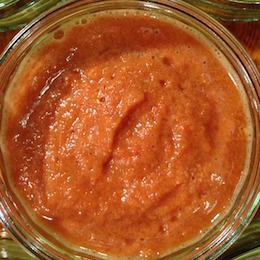 I first had piri-piri sauce when I was on holiday in Portugal, around 1982. I tried to recreate it at home - and found that a teaspoon of tabasco added to tomato sauce gave me the required heat, but this recipe is authentically Portuguese and uses chilli peppers.
Leave the seeds in the chilli peppers - you're going to leave the sauce to mature for a while - add it very carefully a teaspoon at a time to your cooking sauce. Too much will make you feel like your mouth is on fire you're blowing steam through your nostrils!
It's not a good feeling... also, be careful - do not rub your face until you have washed your hands properly.
---
Piri Piri
4 tbspns lemon juice
5 fl oz (125ml) olive oil
4 red chilli peppers - chopped
1 tspn salt
3 fl oz (75ml)wine vinegar
2 cloves garlic - peeled

Put all the ingredients into a food processor or blender and mix for a few seconds.
Store the sauce in a jar in the fridge for about a week to allow the flavours to amalgamate.
You then use this sauce to season your cooking.
Take a basic tomato sauce - look on the Seafood Sauce Index - and add some of this sauce to taste - carefully! The fact that you've used whole chilli peppers - with the seeds - can make this sauce quite fierce - add a teaspoon of it and taste - you don't want to take the lining off the roof of your mouth!
You may also like these recipes
pic
Find A Seafood Recipe

>
Fish Sauce Recipes
> Piri Piri Sauce
Piri Piri Sauce
By Liz Alderson, Mar 22, 2017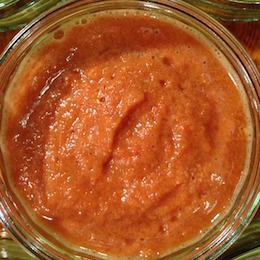 A simple to make piri-piri sauce that will give some heat into your cooking.
Prep Time: 5 minutes

Cook time: 5 minutes

Yield: 10

Main Ingredient: chilli peppers, oil, vinegar
---
Some of the links on this site include affiliate links, providing Find-a-Seafood-Recipe a small percentage of the sale at no additional cost to you. You are not obliged to use these links to make a purchase, but if you do, it helps to support this site.

---