Pickled Fish Recipe
---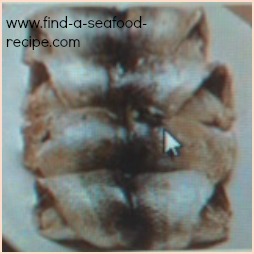 Here we have it - the ultimate, a pickled fish recipe for the crockpot.
This method can be adapted for soused mackerel or pilchards and the liquid can be cider, pale ale or white vinegar substituted for the ordinary vinegar.
You can either clean and bone the fish yourself or ask your fishmonger to do it for you - he may or may not oblige - depends on his mood on the day :-) He will sell pickled herrings and perhaps you might have to smile nicely.

Be cautious about using the trimmings for fish stock as these are oily fish and they don't always make a good basis for stock.
This is such an easy recipe for pickled fish - you just leave the crockpot to get on with it.
Soused (Pickled) Herrings
8 herrings
salt and pepper
1 onion, peeled and cut into rings
8 whole black peppercorns
fresh parsley
1 bayleaf
1/4 pint (150ml) vinegar
1/4 pint (150ml) water
Clean and gut the herrings, removing the heads, tails and fins.
Turn them so that the inside of the fish is facing your worktop and press down hard with the heel of your hand.
This will loosen the backbone for you to remove it prior to cooking.
Season with salt and pepper, add a slice of onion and roll up from the tail end - secure with a wooden stick and pack tightly in the bottom of the crockpot.
Put the onions and other ingredients into a saucepan and bring to the boil.
Pour the mixture over the fish in the crockpot and cook on LOW For 4 to 5 hours.
You can either eat the pickled herrings hot or leave them to cool in the liquor.
Don't leave them to cool in the crockpot - remove them into a glass or pottery dish to cool.

They're good with some salad and brown bread and butter.

You may also like these recipes
pic
Find A Seafood Recipe

>
Crockpot Recipes for Fish
> Pickled Fish Recipe
Pickled Fish Recipe
By Liz Alderson, Mar 22, 2017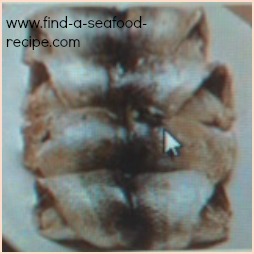 How to make soused herrings in your crockpot. A fabulous pickled fish recipe.
Prep Time: 15 minutes

Cook time: 240 minutes

Yield: 4

Main Ingredient: herrings, onion, peppercorns, vinegar
---
Some of the links on this site include affiliate links, providing Find-a-Seafood-Recipe a small percentage of the sale at no additional cost to you. You are not obliged to use these links to make a purchase, but if you do, it helps to support this site.

---